How can grocery stores save money and future-proof operations through refrigeration management?
4 min read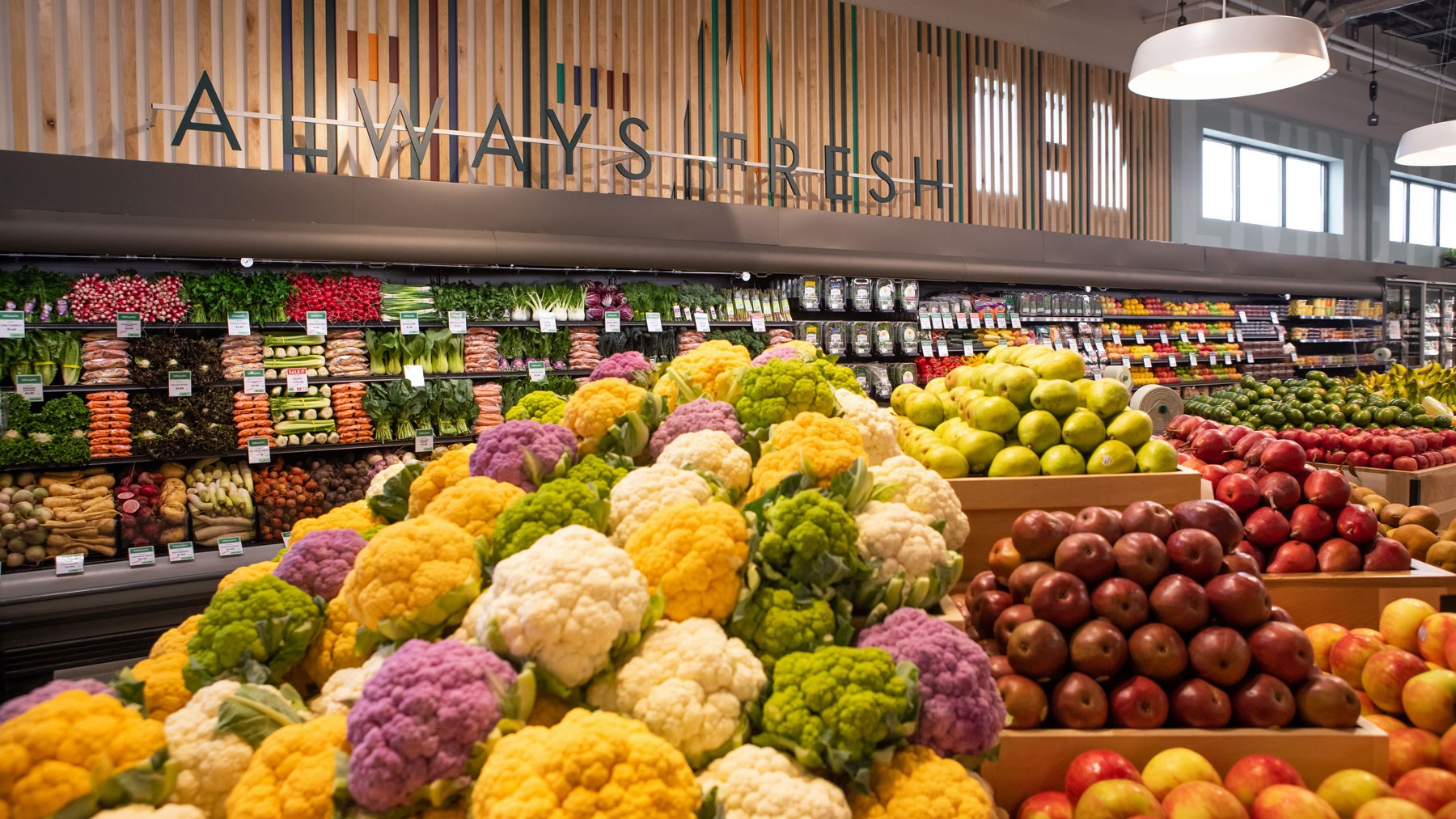 The Challenge
Healthy Living Market & Café has stores across the Northeast and they were building their newest location. As an environmentally conscious organization with a strict budget, they sought VEIC's help to take them from a standard grocery store, to a top-tier energy efficient, lower-carbon operation.
The Solution
We identified the most impactful areas to incorporate energy efficiency and reduce greenhouse gas emissions in the new store. Refrigeration had the greatest potential, so we worked with the project mechanical engineer and equipment provider to design an efficient system using natural refrigerants. Services: Building Decarbonization , Energy Efficiency
The Impact
By opting for a CO2 refrigeration system over a standard hydrofluorocarbon refrigerant system, Healthy Living achieved 2.1 million pounds of CO2e savings per year. On top of that, they saved an additional 555,700 pounds of CO2 per year with energy efficient equipment throughout the store. These upgrades are expected to save $86,400 per year in electricity costs.
Healthy Living Market & Café (Healthy Living) is a growing grocery operation in the Northeast, with two stores in Vermont and one in New York. As a family-owned business on a mission to fuel a passion for great food, health and well-being, they value environmental stewardship. From compostable containers to LED lighting in their stores, the market puts its values into practice daily and meets the increased demand from customers to demonstrate environmental responsibility. So, when the owners decided to build their third location in Williston, VT they set out to minimize their carbon footprint from the start.
Healthy Living selected Efficiency Vermont, administered by VEIC, as a consulting partner for all things energy on their new construction project. Grocery stores are heavily lit and temperature-controlled spaces, open anywhere from 12 to 24 hours a day, which means energy-saving opportunities abound. In order to meet Healthy Living's goals to reduce energy use, minimize their carbon footprint, and stay on budget, we prioritized the areas with the most potential for impact and pay-back.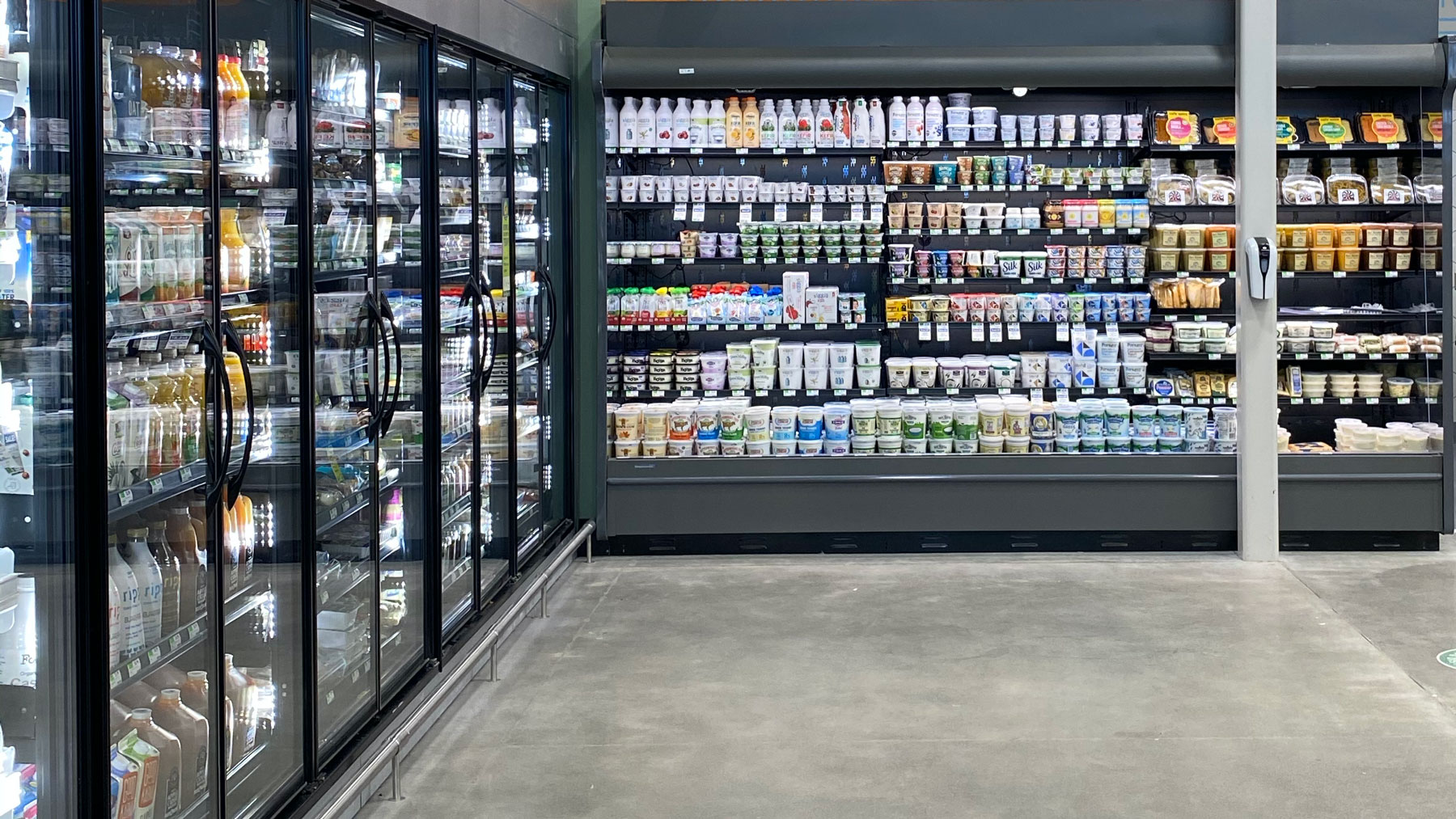 Revealing the hidden greenhouse gases in refrigeration
VEIC has a long history of delivering clean energy services to the grocery industry. In recent years our energy consultants have begun exploring decarbonization opportunities beyond kWh savings. The fastest-growing greenhouse gases in the world are hydroflurocarbon refrigerants (HFCs) – commonly used in refrigeration systems. These pollutants are more impactful in the short-term and they are a significant contributor to our rapidly warming world.
HFCs are up to 6,000 times more powerful at trapping heat than CO2 over the next 20 years – the time when emissions need to fall the farthest the fastest. As the North American Sustainable Refrigeration Council states – "the average supermarket system contains thousands of pounds of refrigerant and leaks 25% of its refrigerant each year. That adds up to 70 million metric tons of CO2 equivalent emissions each year just from supermarket refrigeration leaks." Transitioning grocery stores to alternative refrigerants is a crucial component of addressing the climate crisis.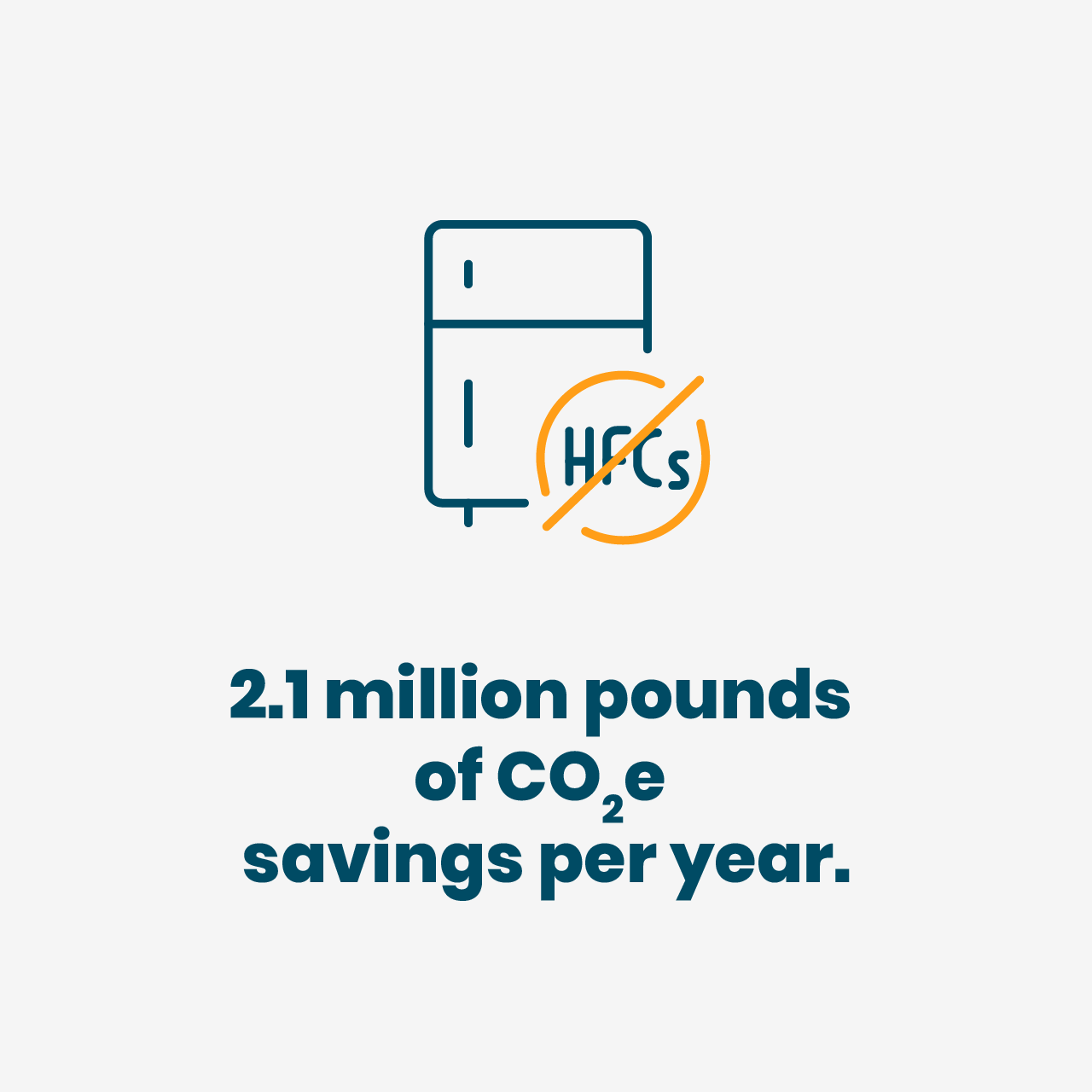 To avert HFC leaks, grocery stores can transition to low
Global Warming Potential (GWP)
systems – natural refrigerants. CO2 for instance, has a GWP of one, while the GWP of HFCs can be in the thousands. In the case of Healthy Living, swapping the original planned HFC system with a natural refrigerant, CO2 system resulted in 2.1 million pounds of CO2e savings per year.
Even with these compelling emissions savings, transitioning to natural refrigerants is not yet standard practice and the process can be complicated. VEIC Energy Consultant, Ethan Bellavance, was essential to taking the Healthy Living project from concept to reality. We provided technical expertise to prepare the operators and maintenance staff for a new refrigeration system. And we helped to demonstrate the long-term cost savings to make the case for an incremental up-front investment.
"Healthy Living is thrilled by our experience with VEIC. They were able to look at the big picture on the project and then integrate with the build in a collaborative way. The team at VEIC are excellent communicators and hard workers. We will absolutely work with VEIC on all upcoming projects and renovations."
Making efficiency count
HFCs are used in freezers, refrigerators, air conditioning systems and some heating systems. These are among the largest energy users for businesses. When a refrigerant upgrade is paired with an efficiency upgrade – the benefits are amplified.
Beyond the refrigerant improvement at Healthy Living, we also implemented more efficient design elements including:
LED lighting
High efficiency, enclosed refrigerated cases
High Efficiency HVAC systems
Energy Efficient Commercial Kitchen Equipment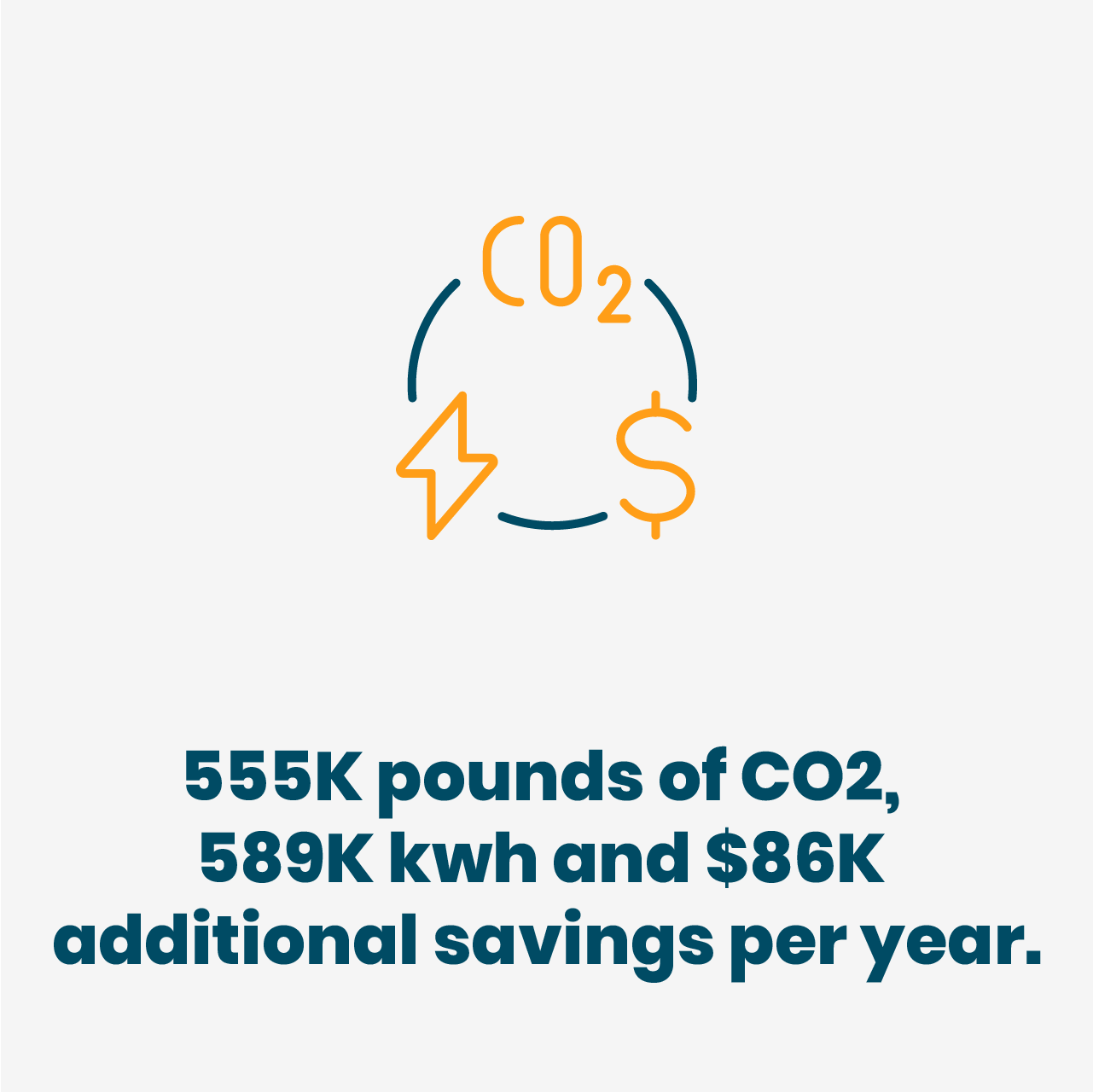 These upgrades and optimizations are projected to save an additional 555,700 pounds of CO2, 589,529 kwh per year, and $86,400 per year. For Healthy Living, that means a three-year total project payback with many years of net benefit to follow.
Beyond business as usual
Healthy Living is one of a growing number of grocery stores taking a hard look at how their business impacts the planet. By investing in innovative refrigeration solutions, they are living their mission and modeling the multi-faceted benefits of decarbonization.
The grocery industry at large could scale up the use of natural refrigerants and highly efficient equipment in a coordinated and widespread way. Eliminating HFCs can avoid up to 0.5°C of warming by the end of the century, and improving systems can save millions. Healthy Living demonstrates why supermarkets can't afford not to implement these energy solutions.