Unlocking hidden energy storage to relieve peak demand
3 min read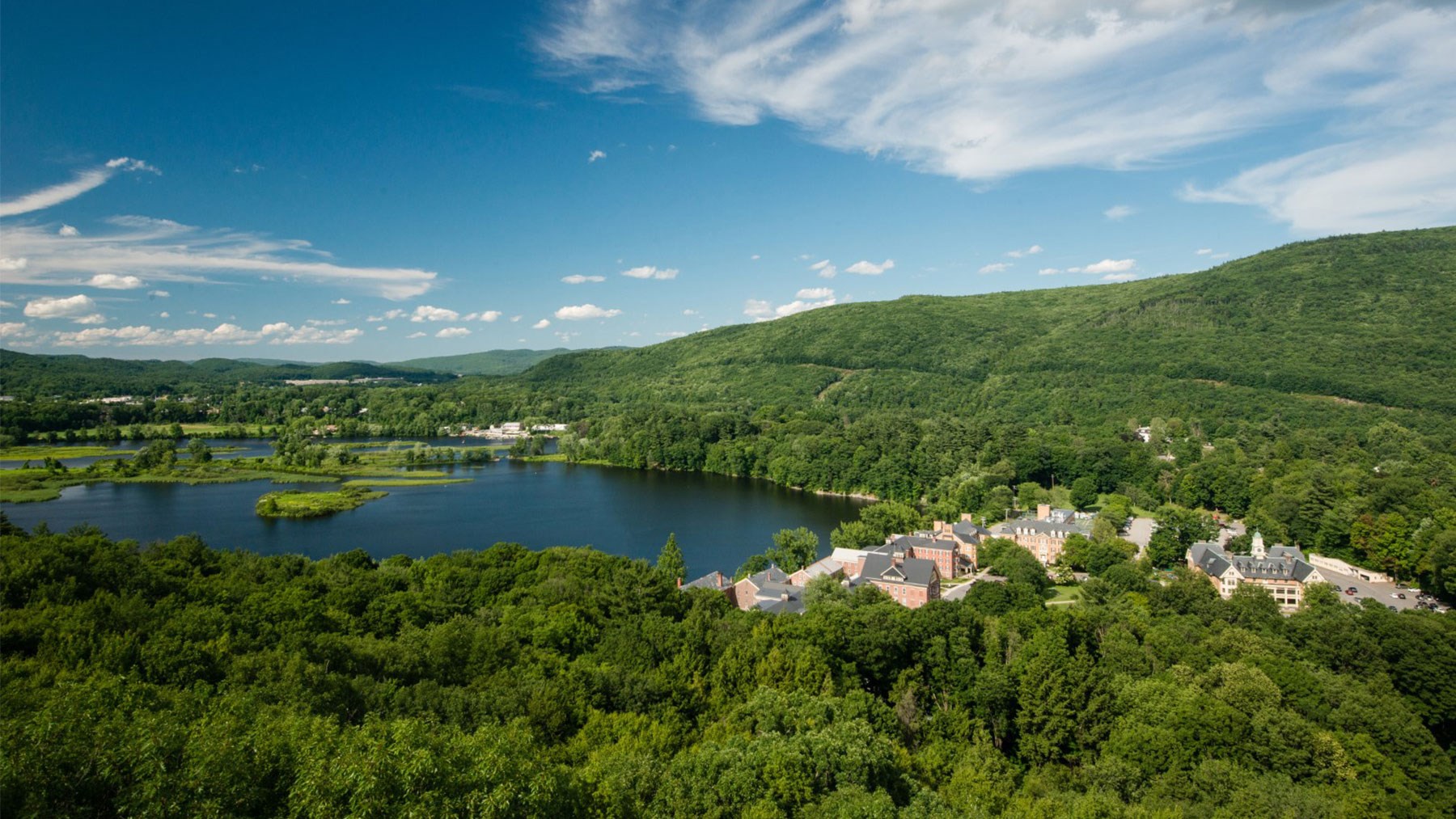 The Challenge
When the demand for electricity is at its highest, utilities must deliver. And when grid peaks occur, utilities often have to buy power from expensive fossil fuel generators, resulting in increased greenhouse gas (GHG) emissions and higher utility rates.
The Solution
Facilitating partnerships between utilities and high-use customers can enable control over peak load for utilities and lower costs for customers, without compromises. Services: Clean and Flexible Grid , Energy Efficiency
The Impact
By helping an electric utility and a high-use customer team up to strategically manage power usage, Efficiency Vermont (operated by VEIC) reduced the utility's GHG emissions and eased strain on the grid, while creating significant cost savings for the customer.
Easing strain on the grid can reduce ghg emissions
Electric utilities can reduce costs, fossil fuel use, and GHG emissions by helping customers shift their energy loads to times when the grid isn't constrained. VEIC has an established track record of working with utilities and their customers to manage peak demand. By partnering with a local business, Dynamic Organics, and Vermont's largest utility, Green Mountain Power (GMP), the team found a way to take it a step further. The partners harnessed an existing large chiller system to serve as a thermal-energy storage system and bring value to the customer and the grid.
After a successful trial, the GMP partnership led to a pilot program with 10 commercial and industrial customers. In recognition of its potential to decarbonize the grid and reduce costs to ratepayers, the Brattleboro Retreat project won the Thought Leadership award from the Peak Load Management Association.
With the aid of Efficiency Vermont, an energy efficiency utility operated by VEIC, GMP helped Brattleboro Retreat, a non-profit psychiatric hospital, reduce its peak energy demand by more than 115 kilowatts (kW) during the cooling season alone. The efficiency improvements along with credits for participating in the pilot saved the hospital $24,000 in the first year. Meanwhile, GMP and its customers benefit from grid improvements that help avoid high-cost peak periods and burning fossil fuels.
"As renewable electricity generation continues to increase, not just how but when we use electricity matters," said Rebecca Foster, director of Efficiency Vermont. " By giving businesses and customers greater control over when they use electricity, we can maximize our consumption of renewable electricity and avoid relying on fossil fuel generators that are more expensive and pollute the environment."
When the need is greatest, the costs are greatest
Renewable energy is contributing more and more power to the electric grid, but those sources are not always available. Demand flexibility is increasingly important in order to maximize renewable electricity sources and shift energy usage away from peak times.
To make up the difference between the amount of power that's readily accessible and what's required during a period of peak demand, fossil fuel generators provide needed short-term power. As a result, electricity generated during times of peak demand is more costly for consumers and often associated with increased GHG emissions for the utility.
By enabling the customer to have more control over electric demand, utilities can reduce or avoid costly peak periods, and avoid the need to use fossil fuels.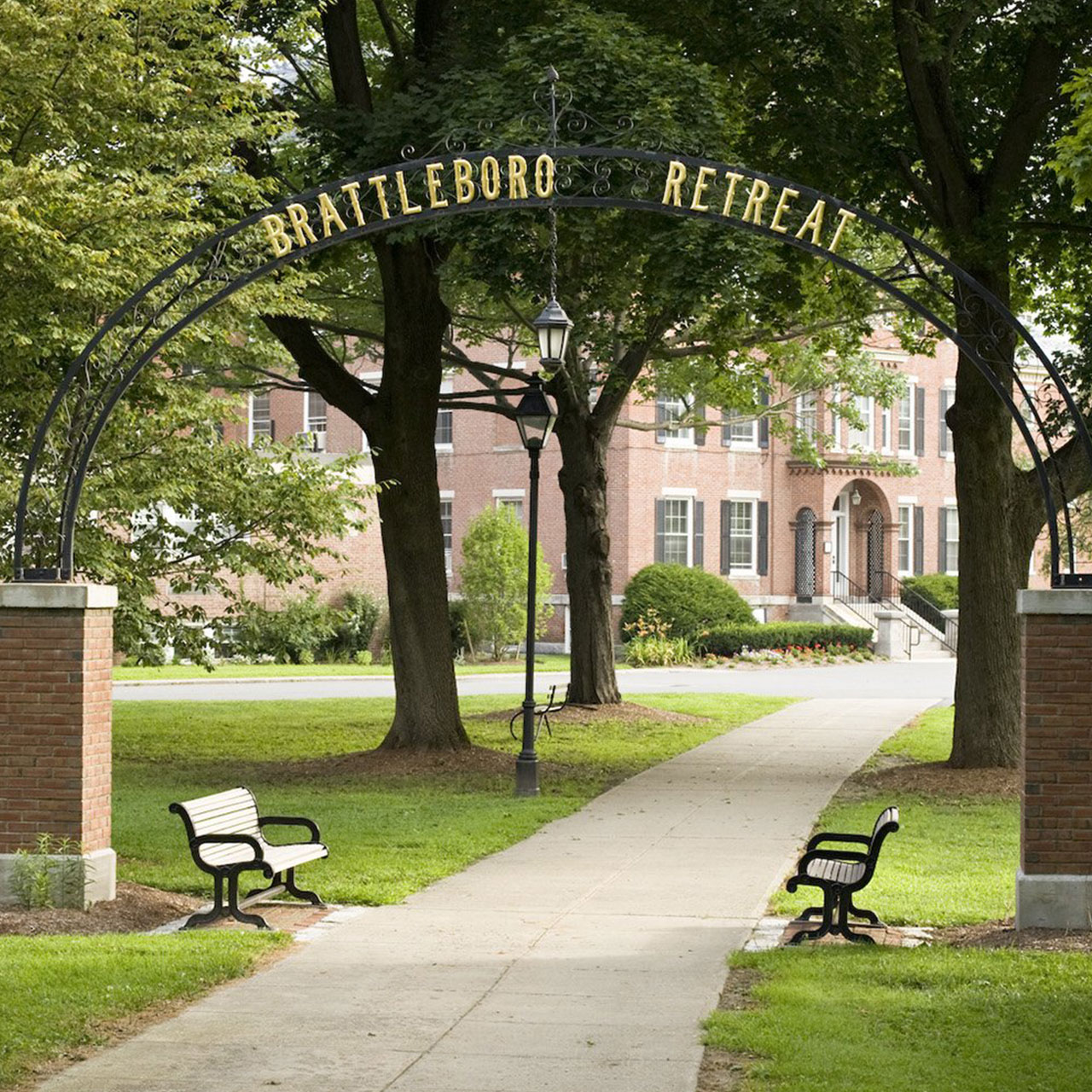 Brattleboro Retreat revived a stranded asset to significantly reduce energy costs by keeping its cooling demand off peak.
Energy storage potential is all around us
While conducting an efficiency consultation with Brattleboro Retreat, Efficiency Vermont and Dynamic Organics began digging deeper to learn about a chiller system installed to make and store large quantities of ice as part of a now-expired program from the 1990s. The system could make ice at night and use that ice to cool the buildings during hot summer days.
Dynamic Organics created analytics dashboards and integrated remote-control systems for the chiller and the hospital's HVAC system, bringing the old ice storage system back to life. Using the Dynamic Organics controller, which incorporates real-time weather data, GMP manages the chiller to serve as a demand response resource that's a cleaner alternative to burning fossil fuels during peak demand periods.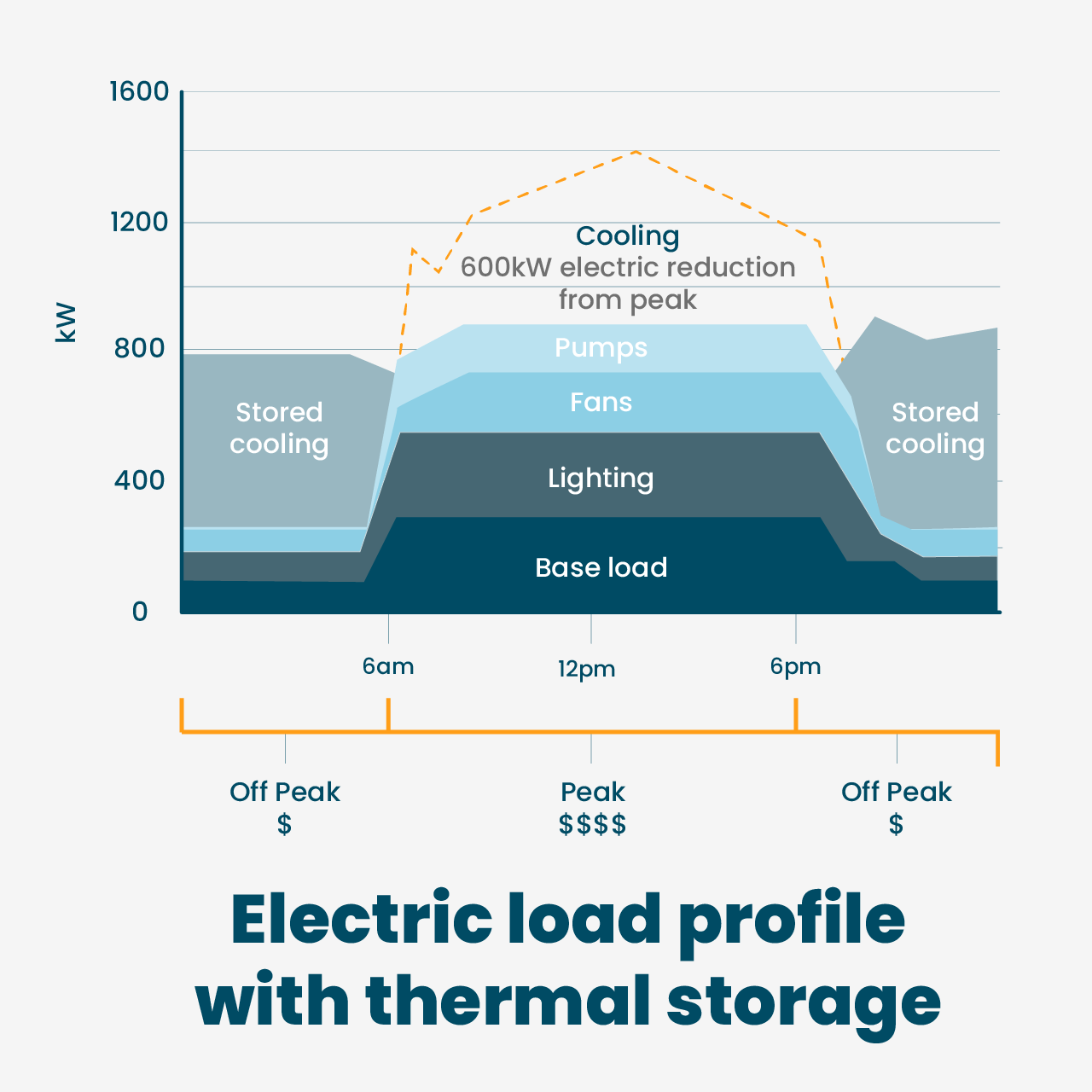 This chart illustrates the concept of using thermal storage as a way to "shift" energy capacity on the grid, so the electricity needed to provide cooling is used when demand, and cost, is lower. Chart adapted from Efficiency Vermont.
The chiller was configured to run during off-peak hours, producing stored thermal energy in the form of ice by using relatively inexpensive power. At the onset of peak demand, the chiller shuts off and releases its stored thermal energy to provide cooling support to the hospital's HVAC system, which can be also dialed back through the integrated control system.
We are proud to offer programs harnessing a diverse array of untapped flexible energy assets – like Brattleboro Retreat's ice storage system. Solutions like these are the way forward when it comes to efficiently managing our energy use. Creating cooperative, innovative partnerships like this one between Efficiency Vermont, Green Mountain Power, and Dynamic Organics is what we do. And we see ample opportunity to recreate and scale them around the globe.
Together, we'll make an impact.