What if you could reduce costs and increase reliability through electric school buses?
4 min read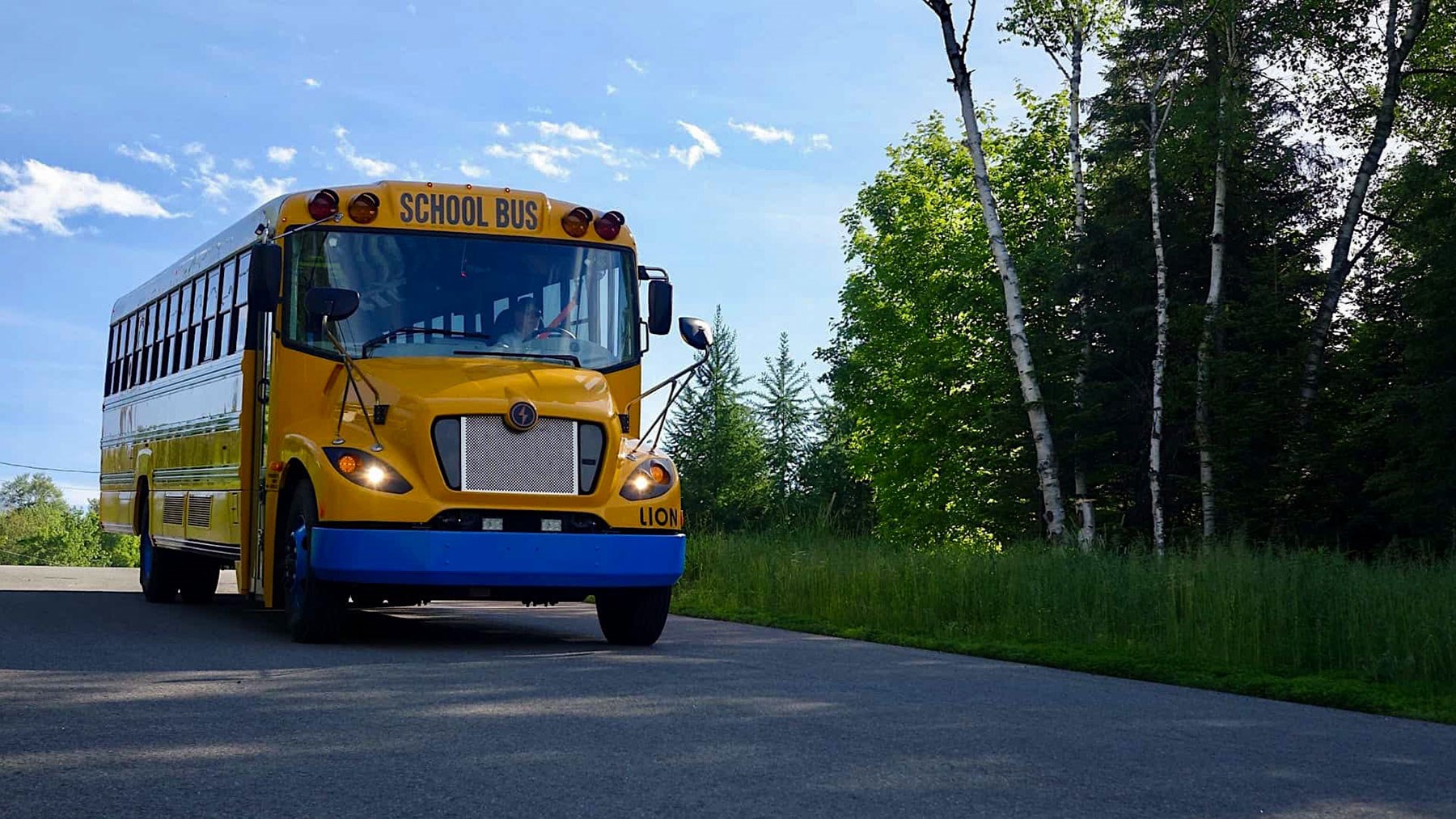 The Challenge
Diesel-fueled school buses are a major source of GHG emissions and produce fumes that are harmful to children. Electric school buses are cleaner, more efficient, and less expensive to operate, but the upfront cost is high.
The Solution
VEIC conducted a one-year pilot program in Massachusetts to analyze maintenance and fueling costs for electric buses compared to diesel buses. The pilot also tracked the vehicle efficiency as well as GHG emissions of the buses. Services: Transportation Electrification
The Impact
With dedicated training and management, electric school buses can be more cost effective to operate than diesel buses and can reduce GHG emissions by as much as 50%.
Electric buses are cleaner and safer for kids
Yellow school buses have transported kids to and from school for almost 100 years and today, more than 26 million kids ride the bus.
Yet most school buses operating in the U.S. are still diesel powered, despite data showing that diesel exhaust is especially harmful to children and high in greenhouse gases (GHG). For this reason, school administrators have started considering a switch from diesel to electric buses, which emit far fewer GHGs. Additionally, stricter regulations on emissions make it difficult and expensive to maintain diesel buses, making electric buses a more compelling alternative.
There are several barriers to widespread adoption of electric buses: lack of awareness of electric buses and how they perform, lack of experience among school bus fleet managers with alternatively fueled vehicles, and ultimately cost. Electric school buses are relatively new to the market, and there is little data to show how electric buses function in all climates and operating conditions. Plus, they're expensive. Upfront cost for a new electric bus is $350,000; a new diesel bus costs $85,000 to $100,000.
Still, electric buses are a compelling option for school administrators looking to reduce GHGs and keep students safer — if they can be proven to meet school transportation needs and can offset upfront costs with reduced fuel and maintenance expenses.
Under a managed charging scenario, electric school buses can be more effective to operate than diesel buses and can reduce GHG emissions by as much as 50%.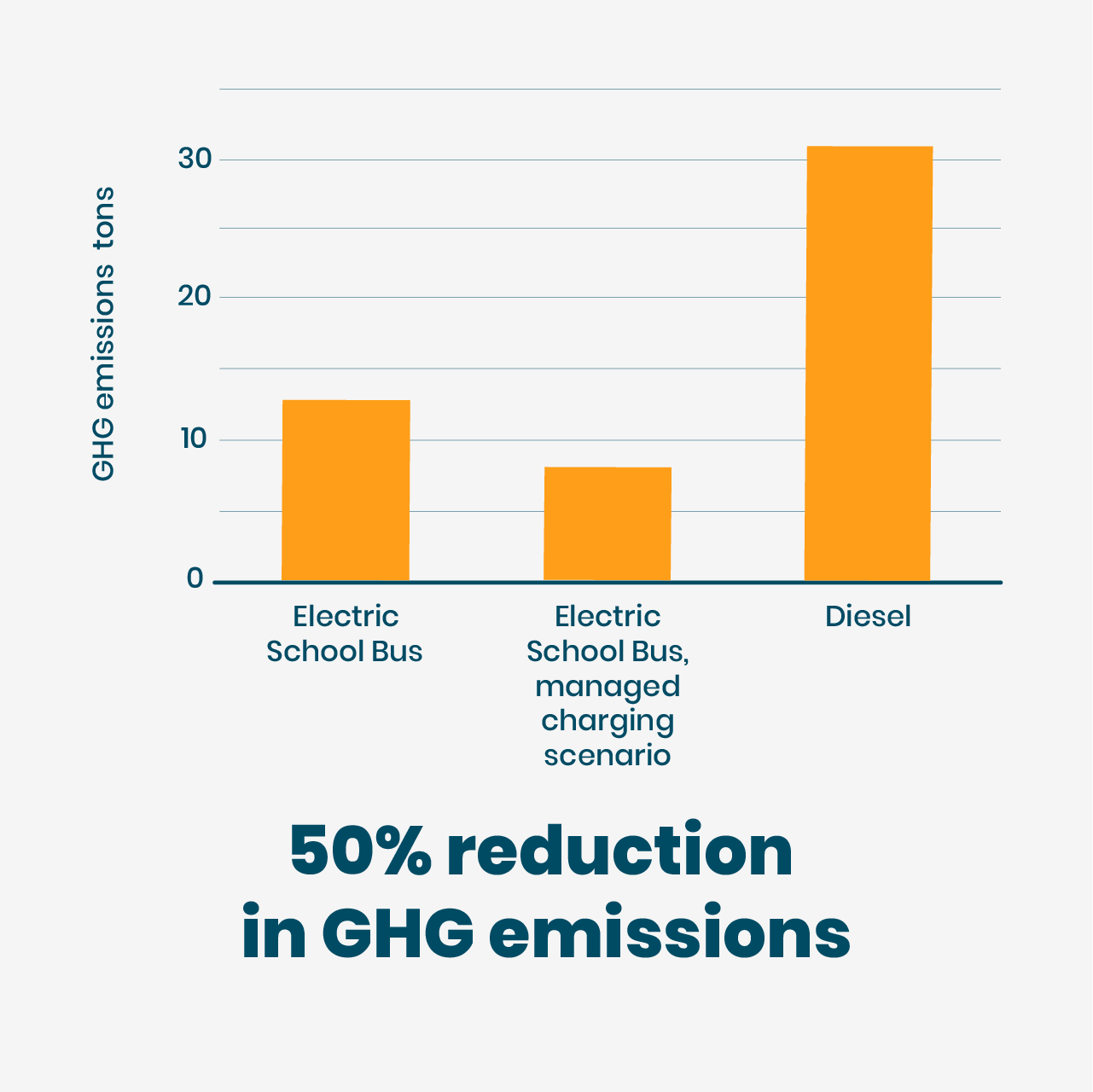 VEIC pilot study analyzes cost and reliability of electric buses
VEIC was contracted in 2015 to develop and manage a one-year pilot project in Massachusetts comparing fueling cost, efficiency, reliability, maintenance and GHG emissions of electric buses to diesel. The pilot was funded through the Regional Greenhouse Gas Initiative (RGGI) and administered by the Massachusetts State Department of Energy Resources (DOER).
From the fall of 2016 to early 2018, VEIC tracked the reliability, energy efficiency, and energy consumption of three electric school buses that were used by public school districts in Amherst, Cambridge, and Concord. The buses were purchased new from Lion Electric Company in Quebec, Canada, and powered by an electric charging system installed by each school.
"The results from this pilot will help Massachusetts transition to using more electric buses, as it demonstrates the opportunity to transport our children in clean vehicles that can reduce costs and are better for our environment. "
Key findings after one year of electric bus use
All three school districts used the electric school buses to conduct regular bus routes. The buses logged a total of nearly 14,000 miles and provided transportation for about 279 days over the course of the study.
Key findings:
The electric school buses emitted less than half as many greenhouse gases as a diesel bus (10.2 tons of GHG vs. 23.7 tons for diesel).
Managing when and how long vehicles are charged is essential to reducing energy and fuel costs below current diesel spending levels. The energy savings from the electric school buses were smaller than expected, due primarily to uncontrolled charging. The schools also incurred demand charges for plugging in the vehicles during high electricity use periods. Through managed charging, excess energy consumption and costly demand charges can be avoided.
Dedicated training and technical/maintenance support would help keep buses on the road. All three schools experienced more mechanical issues than expected, likely due to the newness of the technology. These issues affected perceived reliability and overall mileage (electric buses logged 4,500 miles vs. the national average of 12,000 miles per year).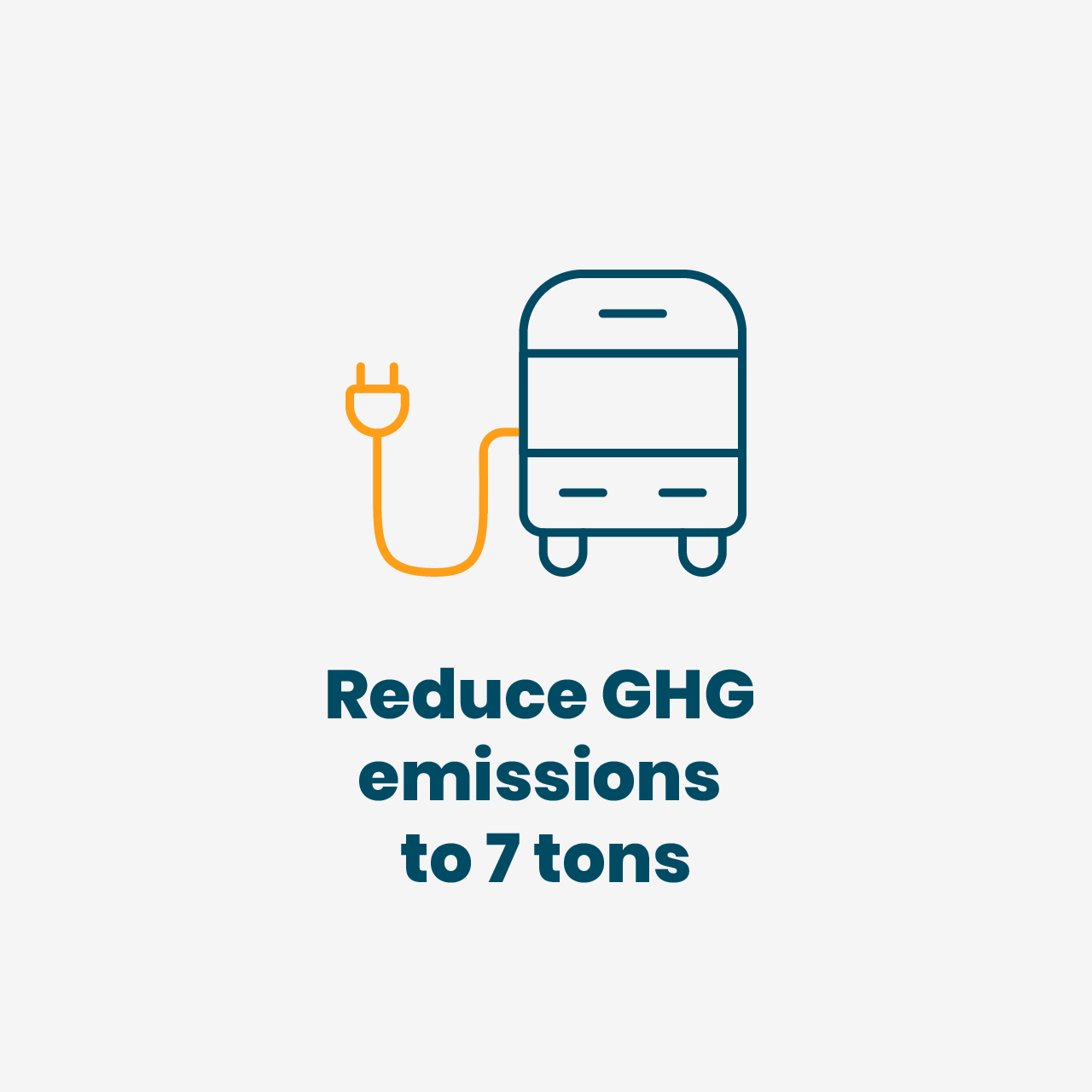 The Bottom Line: With more focused training and management, this pilot program could have saved schools $4,157, for a total annual operating cost of $3,083 - less than the cost to operate a diesel bus ($4,413). Additionally, ideal management would reduce GHG emissions to 7 tons, while levels of carbon monoxide, nitric oxide, and volatile organic compound emissions would drop to zero.