Jill Murray
Director, People & Culture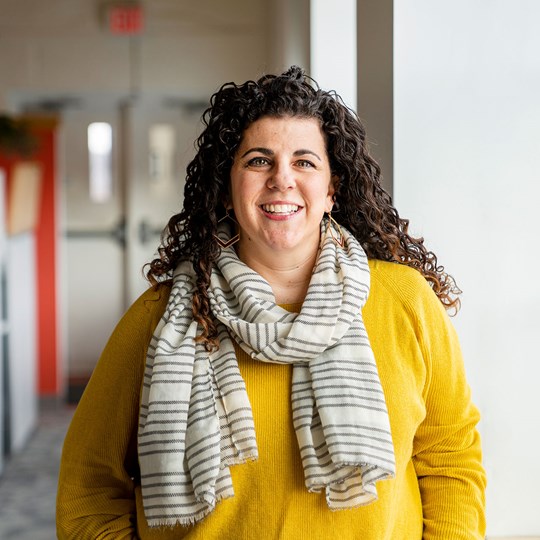 Jill Murray oversees VEIC's human resources and facilities teams. Under her leadership they foster a culture of collaboration and continuous learning at VEIC. Jill's team handles all aspects of recruitment, talent management, learning and development and worksite development, always with a focus on staff wellbeing.
Working as a Human Resources professional for over 20 years, Jill has dedicated her career to designing and shaping organizations that deliver business success. She brings a strategic mindset to her work and has helped the leadership team navigate substantial change and expansion.
Jill is an effective problem solver, never one to shy away from a difficult conversation. She values authenticity and centers positivity in her work. When she isn't working, Jill is happiest spending time with her family, preferably while enjoying the outdoors.
"It is rewarding to truly connect with people and support them as they grow. I am lucky to work alongside partners who are motivated and collaborative. When we solve challenges in a way that meet the needs of both the employees and the business, that's when the work feels really valuable."