Ernest Jolly
Managing Director, DCSEU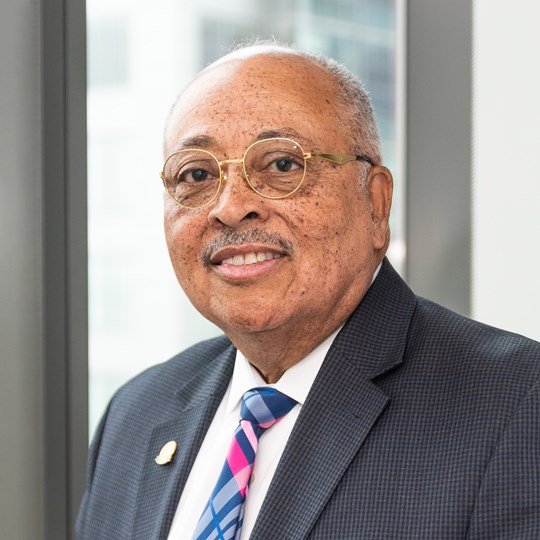 As Managing Director of the DC Sustainable Energy Utility, Ernest leads a dedicated team to further the mission of building a brighter economic, environmental, and energy future for the District.
Serving in the U.S. Navy, he saw firsthand the impact of energy efficiency which sparked what became a lifelong passion. As a visionary executive and energy expert, he has implemented strategies to reduce energy usage at several organizations, and served as technical advisor on waste stream biogas, solar, energy management, and efficiency projects.
He is deeply motivated by his connection to the DCSEU team and the District residents and businesses they serve.
"It is inspiring to see the difference our programs and projects make for the people of DC. There's tremendous joy in collaborating on that work with people who share my deep commitment to our mission. It's a real privilege."
When he's not at work, Ernest loves spending time with his family, especially his grandchildren. Every year, he plants a garden on the farm where he grew up. This year he is embarking on a new project, beekeeping.
Connect with Ernest on LinkedIn
Expertise