Emily Levin
Principal Consultant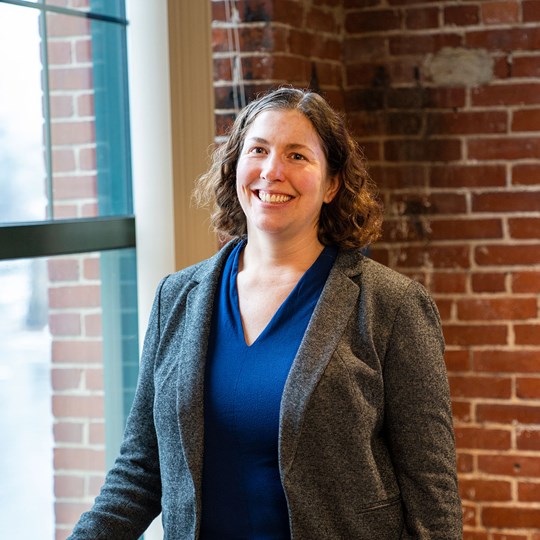 Emily Levin is a principal consultant at VEIC and oversees the development of our building energy programs. She is trusted by utilities, program administrators, and energy offices to optimize existing programs and bring new, impactful approaches to the market.
Because of Emily's deep knowledge of distributed energy resource policies and programs, states looking to achieve their clean energy goals have brought her in as a trusted advisor. Emily kicks off each project by bringing stakeholders together to develop a clear vision. This approach has resulted in projects staying on task and delivering value across the board.
Emily is a respected resource on energy efficiency, building electrification, and designing programs to support low-income and disadvantaged customers. Outside of work, Emily continues to take on big challenges: she hopes to climb the tallest mountains in New Hampshire and has already checked off many on the list.
"Environmental work was always my passion. I chose to work in clean energy because I wanted to help solve the biggest challenge facing our world: climate change. I like that energy efficiency is a win-win-win value proposition that is good for people, good for the economy, and good for the planet."
Certifications & Accolades
Expertise