Brandon Bowles
Interim Managing Director, DC Sustainable Energy Utility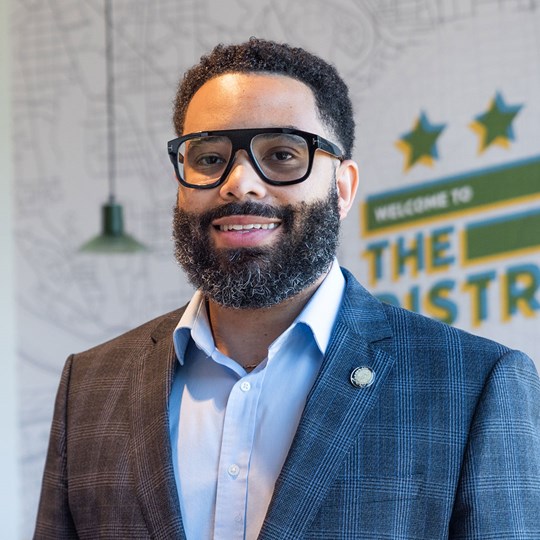 A visionary leader, Brandon is thrilled to bring his nearly 20 years of experience to the DCSEU, an organization committed to growing equity and energy justice in DC. He leads a team of engineers, program and project managers, and finance and marketing professionals who deliver innovative programs that are making a difference for DC and setting an example for cities around the world.
With over a decade supporting the advancement of renewable energy and energy efficiency, he continues to be motivated by the tangible benefits that clean energy delivers to people and communities. From improved air quality and health outcomes to affordable housing, reduced energy costs, and economic opportunity for job seekers and local businesses—Brandon knows we can change the world by changing the way we use energy.
"I am passionate about people, energy, and the environment. It's an honor to work with such talented people designing and implementing the solutions we need to meet the challenge of fighting climate change."
When not at work, Brandon enjoys spending time with his wife and four children, reading, hiking, and enjoying nature.
Expertise