A little bit about Sandy
Sandy LaFlamme,
Lead Engineering Consultant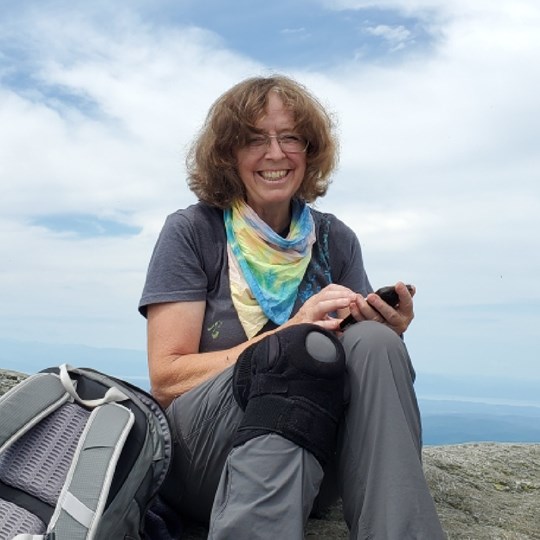 Why VEIC
VEIC has an amazing mission and has inspired me with the great people I get to work alongside day in and day out through the years. The work is interesting, challenging, and because it's a leading edge firm with innovative thinking leadership the work evolves and remains interesting. In addition, it is a fun place to work!
My greatest achievement
My two children are my greatest source of joy and inspiration. I'm also happy that I've been given the opportunity to share the success of VEIC at some national and international conferences despite public speaking feeling like a fate worse than death at times.
The people I work with
I work with an incredible group of people. They're enthusiastic, caring, intelligent, always ready to help each other and the customers they work with, mission driven, and accomplished. It's probably one of the very best things about working at VEIC - the people are truly awesome!
Hypothetical dinner party guests
Melinda Gates, Rania Al-Abdullah, and JRR Tolkien
Last thing I googled
Probably something related to our chickens - they've become pets and I've been insulating the chicken coop my husband and daughter built, finding ways to keep them more comfortable in our northern climate: free ranging the hens and learning about healthy treats for them.