A little bit about Abigail
Abigail Hotaling,
Energy Data Analyst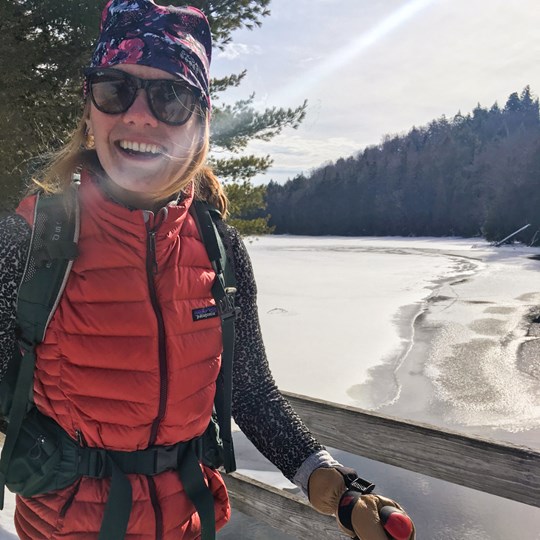 My job, one sentence
Gather insight from energy data to quantify the value of our work in energy efficiency and creating a clean and flexible grid.
Why VEIC?
VEIC has given me the opportunity to build my skills as an analyst and create cutting edge energy solutions while being able to live and work in Vermont. It is incredibly rewarding to work for a company whose mission I believe in and to be united with my coworkers around this common cause.
Best advice I've received
Prioritizing your short-term mental health will ultimately lead to better long-term productivity.
My greates acheivement
This year, I presented on VEIC's work on the flexible load management pilot with Green Mountain Power at ACEEE Summer Study. This was the most prestigious conference that I have presented at and hope I can take advantage of more opportunities like this while at VEIC.
Last thing I Googled
I have been looking up different sections of the Catamount Trail. Looking forward to doing more backcountry skiing this winter!